Exhibition opening of Älmhult art trail 2019
We will kick off this wonderful art trail with an opening party! The collective exhibitions opening party starts at 7 pm at the IKEA hotell! 
There you can buy good food and drinks specially made for this event, mingle with new and old friends and enjoy some live music.
If your not from around or if you feel like having a drink but don't have a ride home, then you can stay at the hotel to a discounted price this evening! Read more about that here.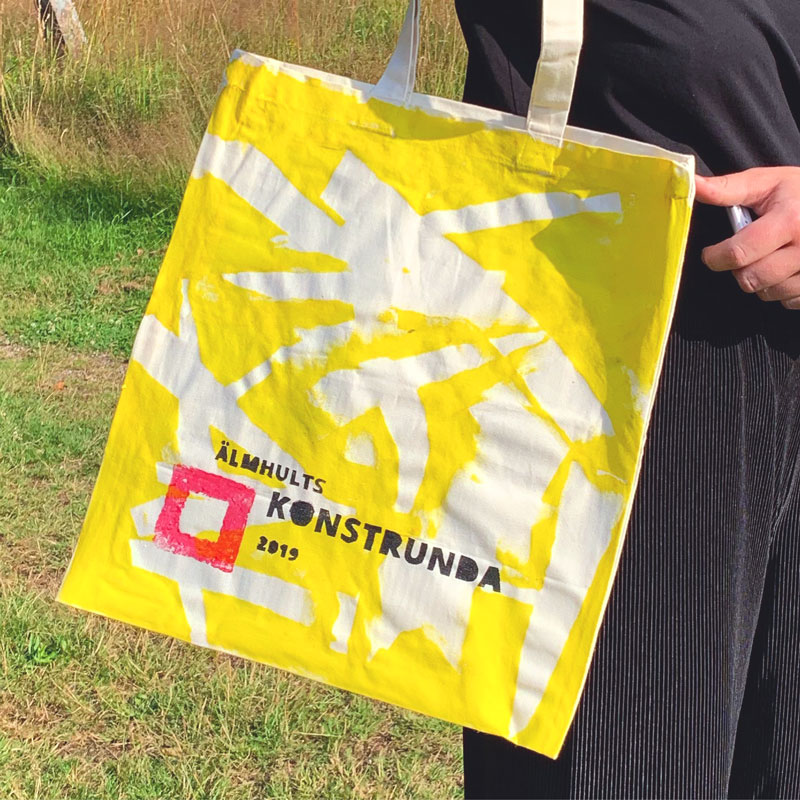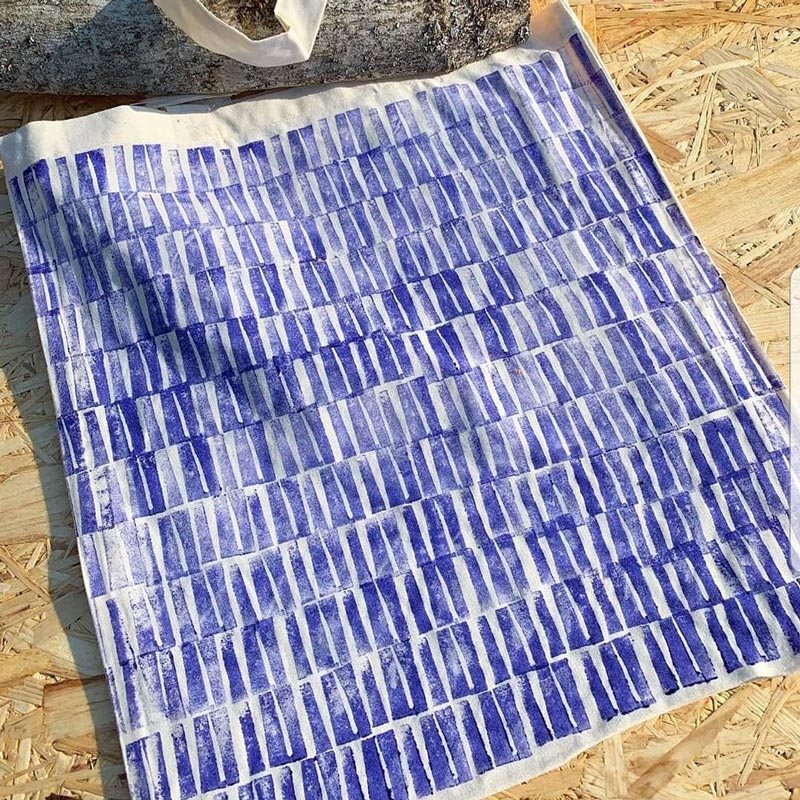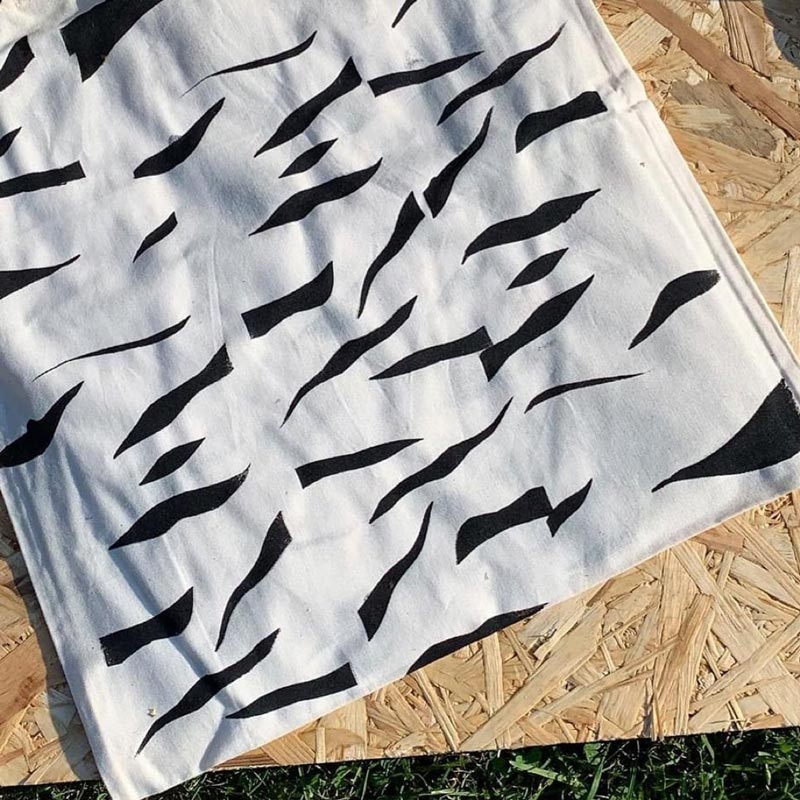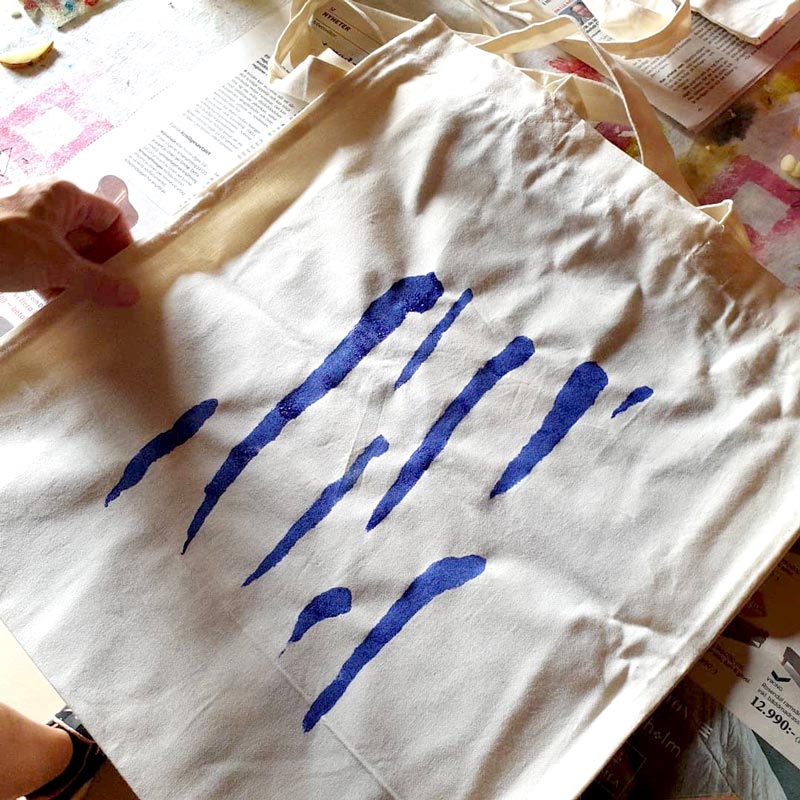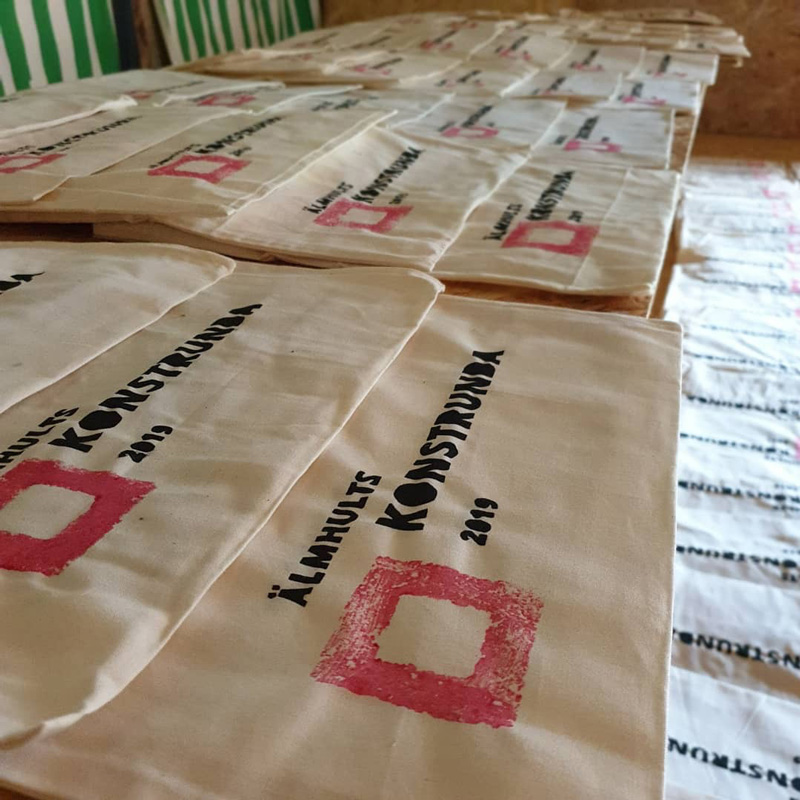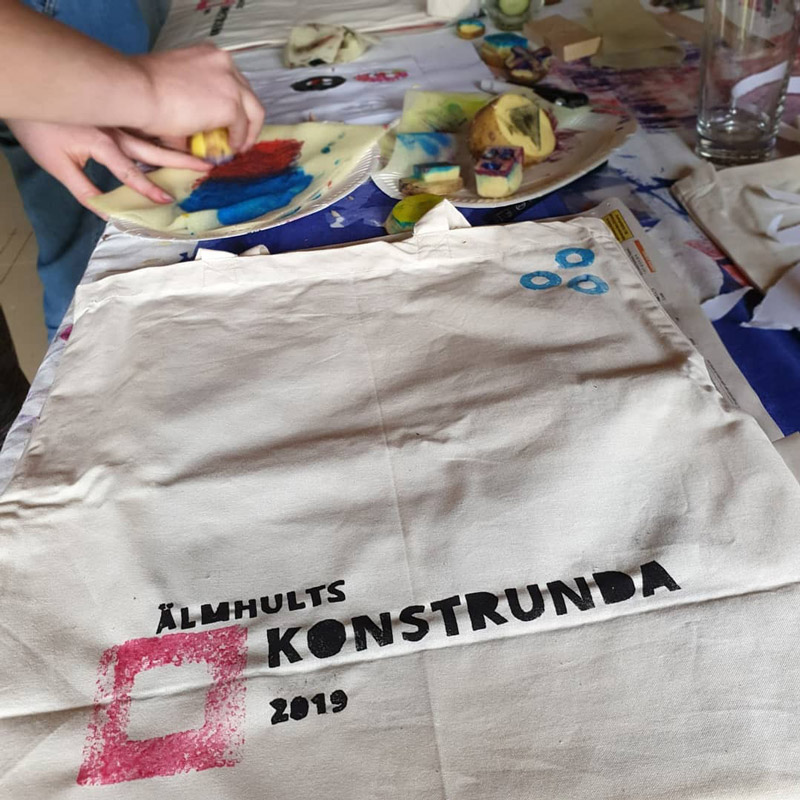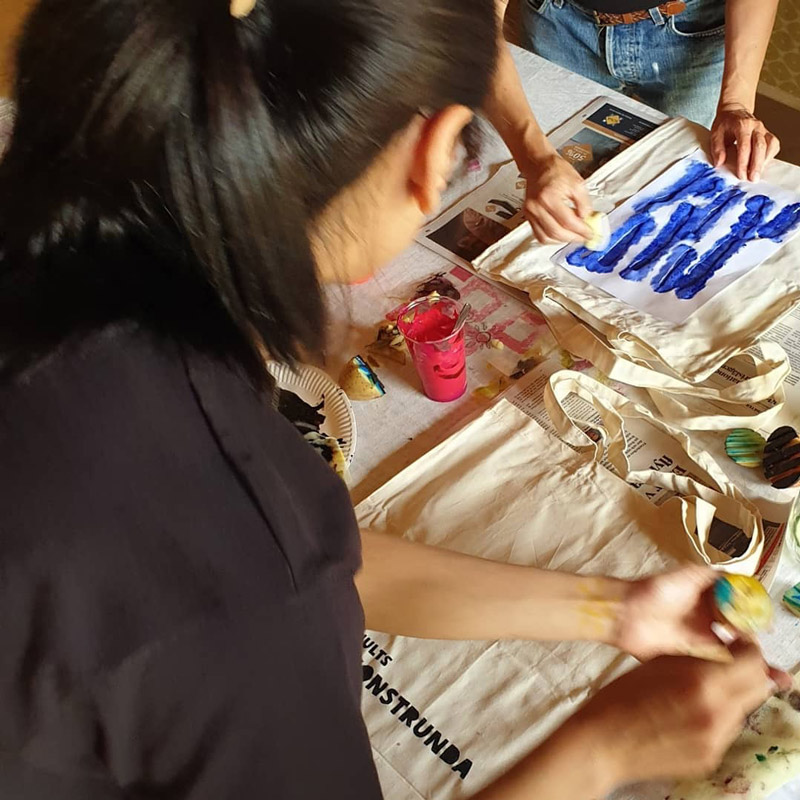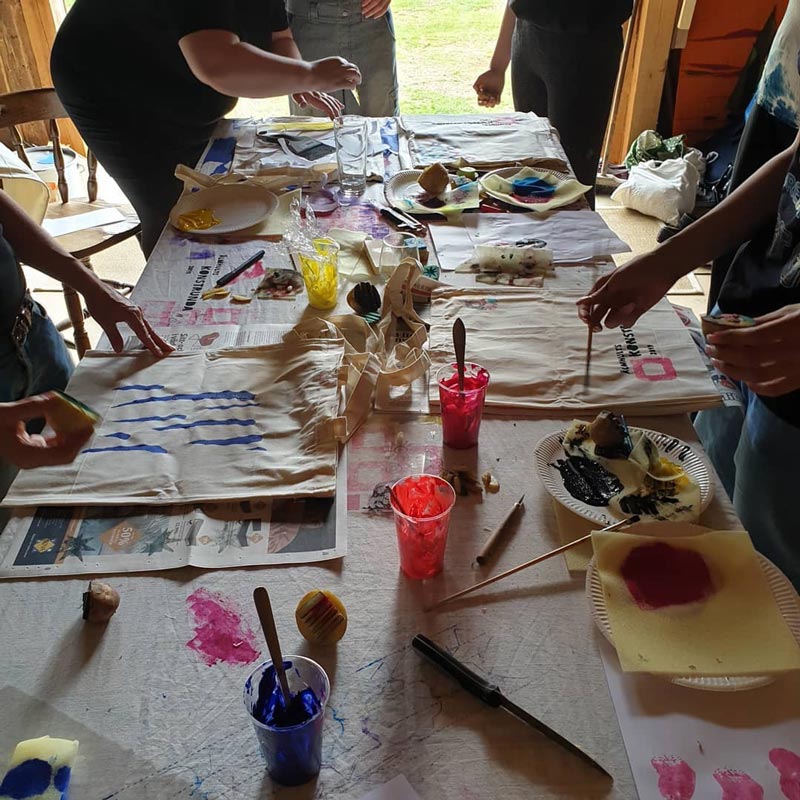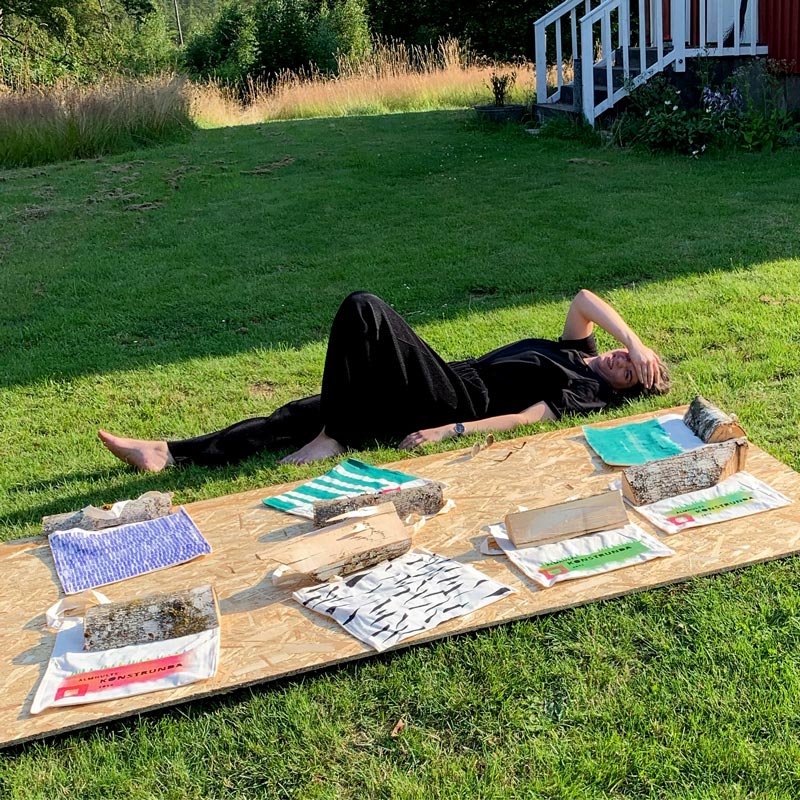 You will be able to buy fabric bags that are hand printed bye some of the artists and creative people that are participating in this years art trail. The bags are made from ecological cotton and all profits go back into local art projects. 
A fun memory from this year's art trail!
#FriendsPlayingCoversForFun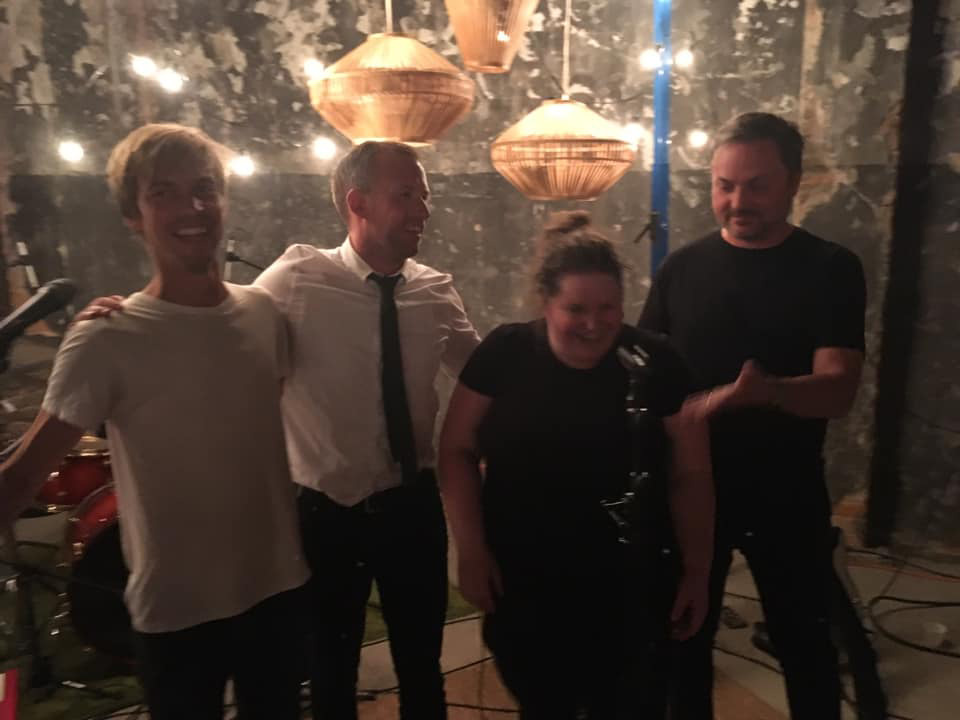 Fredrik Kihlström, Rasmus Pettersson, Malin Ekhult och Philip Holm
7 pm
Exhibition opening
Lottery, you can buy lottery tickets and win graphic prints from the archives of Älmhult art society.
7:20 pm 
Welcome!
Let's have a toast to kick off Älmhult art trail 2019!
8 pm
The band Malins orkester will start playing.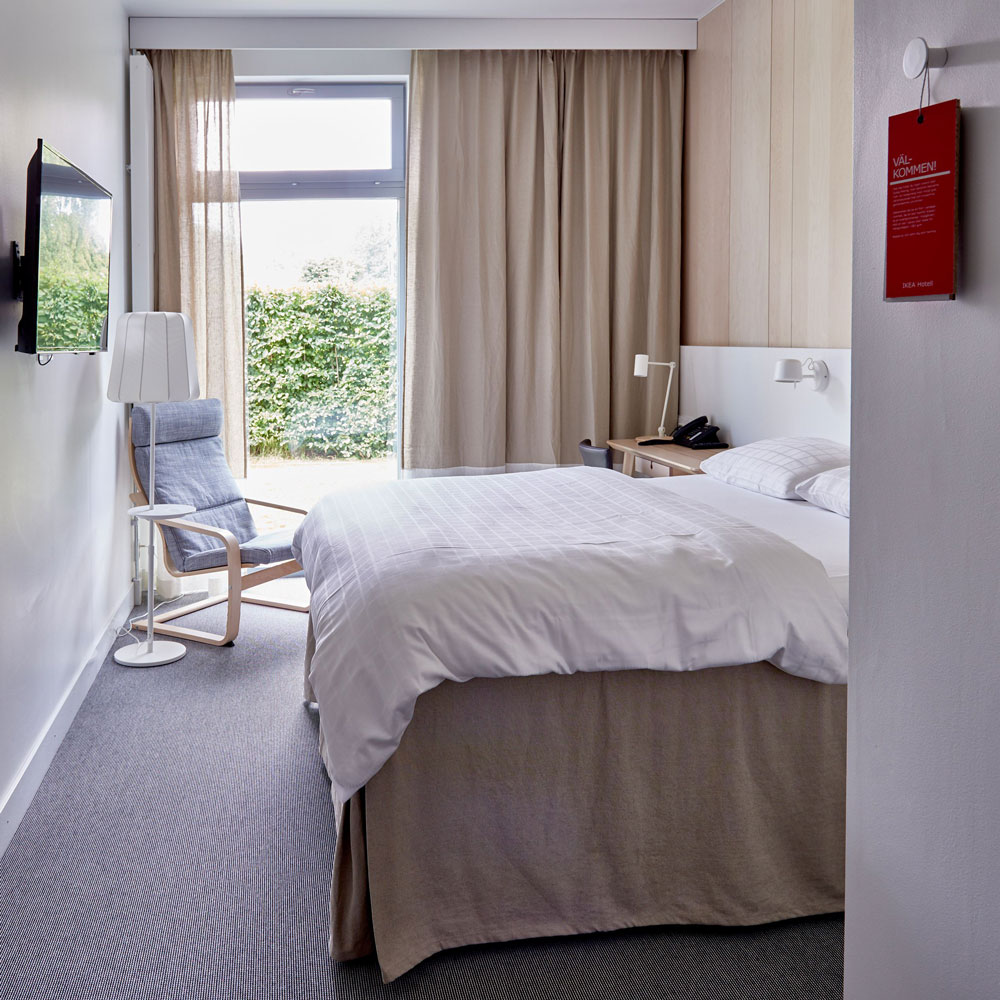 All you have to do to get the discounted price is to say that you are visiting the art trail (art event) or that you are there to listen to the band (Malins orkester) and they will give you the discounted price. There is no code, that's why you can't book online, you have to call or email the IKEA hotell in to get the discount.
750 kr / Single room 
950 kr / Double room
495 kr / Cabin room (here you'll share a bathroom with other people)
Phone
0046 (0)476-641100
E-mail
ikeahotell@inter.ikea.com
Say that you are there for the art event (Älmhults konstrunda) or that you are there to listen to the band (Malins orkester). The prices are valid for Friday the 30th of August 2019. Breakfast is included.