Paintings by Jan Jonsson
•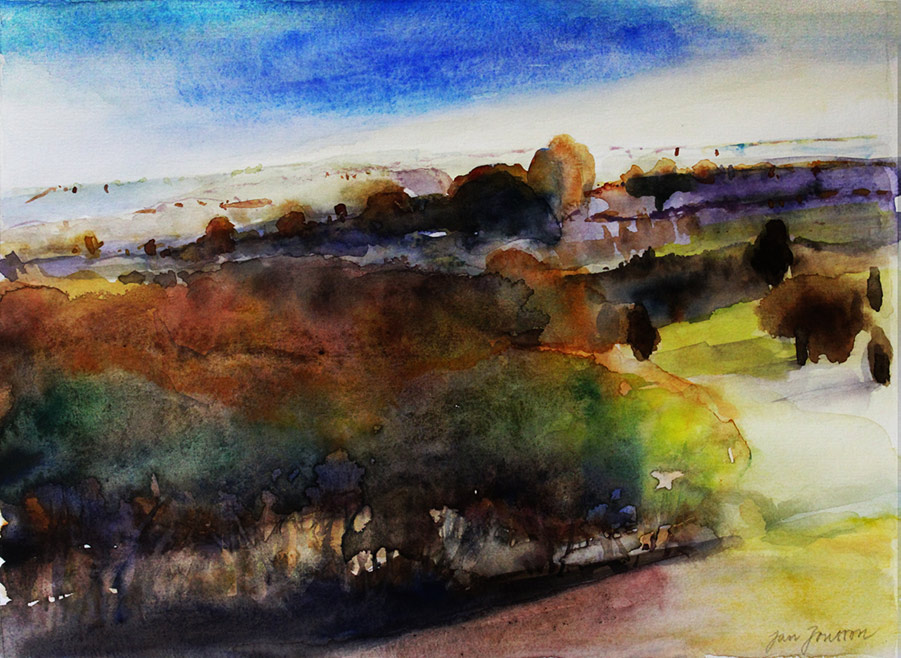 Jan Jonsson was born in Nybro in 1949 and lived in Emmaboda during his childhood. After finishing school, he attended the Konstfack art school in Stockholm, but soon returned to his roots in Småland to work in Älmhult as a college arts teacher. He has always been active as an artist in his own right, with works exhibited in a variety of museums and galleries. Painting and drawing has always been a way for Jan Jonsson to tell stories: about people, about places, about objects. Portraits, landscapes, interiors and still life's convey a sense of time, space and presence. No motive is too simple. Anything can be portrayed in a soulful way, though this requires hard work and a well-honed sensitivity. The visual language is realistic and technically skill ful, but personal expression is ultimately what's most important. His art is a great source of personal satisfaction and joy – a basic need, even – but also frustration and anguish. The finished result doesn't always match the intention or idea at hand and his own demands have grown with experience. Satisfaction is, however, the death of creative evolution.
When? May 30th to August 6th 2020. (The exhibition opening is 30th of May between 11-13)
Where? Kulturhuset Blohmé (above Älmhult library)
Time The exhibition hall has the same opening hours as Älmhult library.