Paintings, collages and sculptures by Gunnar Forsén
•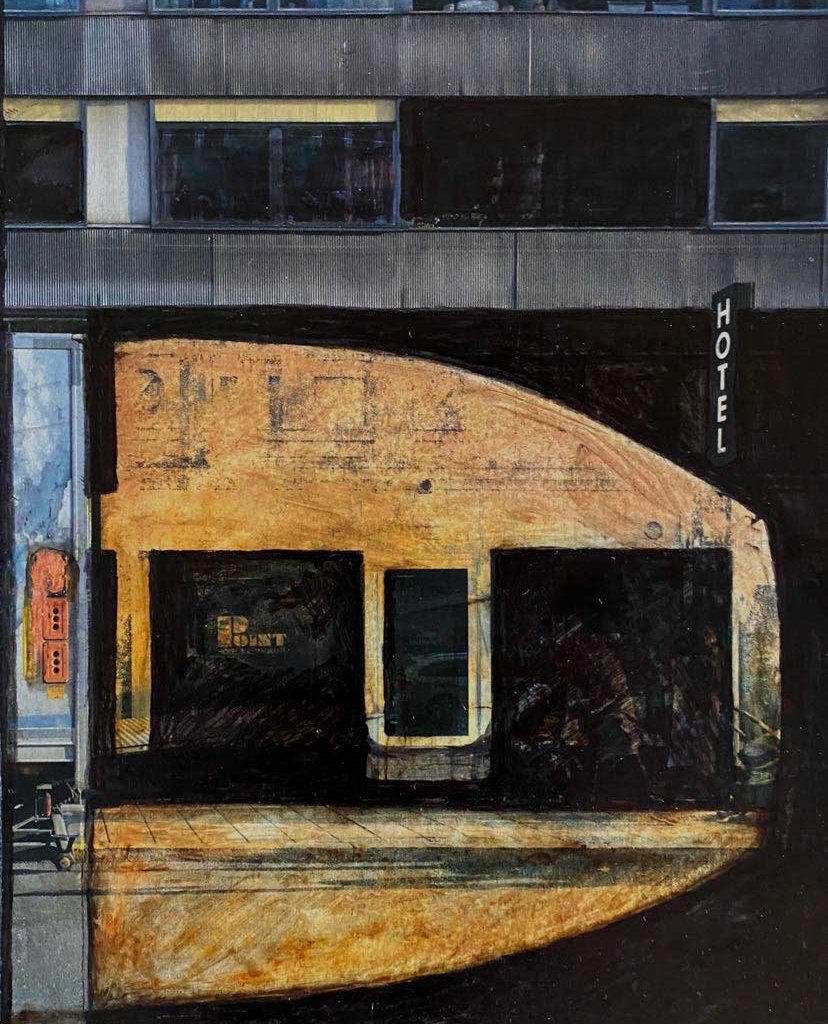 Gunnar Forsén works with paintings, collages and sculptures. His expression is normally somewhere between the abstract and the imaginative. The strive for balance is a common characteristic for all of the work. Rough surfaces and strict lines that needs to cooperate. Uncomfortable details shall be given space. Shapes and colours shall find their context.
Balance is seldom constant. When once found there are new stones, clippings and brushstrokes waiting.
Exhibition opening 7th of November.
We will only have the opening online due to Corona. The live streaming starts 12:00 at our Facebook page
When? November 7th to December 5th 2020.
Where? Kulturhuset Blohmé (above Älmhult library)
Time The exhibition hall has the same opening hours as Älmhult library.